If it hadn't been for the invention of the CD, T Bone Burnett would probably never have got into films. A decade after playing guitar for Bob Dylan on the Rolling Thunder tour, he sensed digital audio would destroy the industry in which he worked as a musician, songwriter and producer, and decided he needed new avenues of work. The first people he called were Joel and Ethan Coen. That was 1987. Ten years later, the Coens gave him a gig selecting music for The Big Lebowski. They promoted Burnett to music producer on 2000's O Brother, Where Art Thou? (the soundtrack went eight-times platinum and won two Grammys) and executive music producer on 2004's The Ladykillers. Then director James Mangold used Burnett's talents with great success on the 2005 Johnny Cash biopic Walk the Line, and a song he co-wrote with Ryan Bingham for Crazy Heart in 2009, The Weary Kind, won an Oscar. In short, if your film needs music that summons up the American heartland with pedal steel guitar and wounded voices, Burnett's the man you go to. His stamp is all over the brilliant new Coen brothers film, Inside Llewyn Davis, about a folk revival singer (Oscar Isaac) trying to make it in Greenwich Village in the 60s, a moment before Bob Dylan became the scene's breakout star. Here, Burnett explains the golden rules of making music work on the big screen.
1. Let actors be actors when they're playing musicians
«How much you work on actors when they're playing musicians depends on how proficient they are when you start, and where you can get them to in what amount of time. There's a language with actors playing musicians. You don't get them anywhere by telling them to put their fingers in a certain place and play something; they have to figure that out by themselves. You need to let them have the character inhabit their bodies. Those are the profound moments I've seen. I certainly saw it on Walk The Line with both Joaquin Phoenix and Reese Witherspoon; I saw moments when they became their characters and it was some extraordinary alchemy. Reese sings Wildwood Flower in one take, with me playing guitar, and it's like she's channelling June Carter Cash. If they can do that, there's not much else I can add. Generally, actors who haven't sung for a long time have gotten rid of all their ideas of singing. If you sing enough, you just start telling the story and that's where acting and singing are the same; that's where they connect.»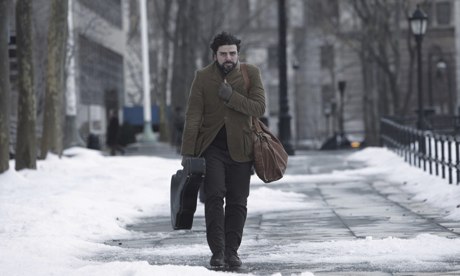 Oscar Isaac in Inside Llewyn Davis Photograph: Sportsphoto Ltd/Allstar


2 Respect your audience
«There's an underlying ethic that has to do with treating the audience with great respect. That's the idea. I choose the things I do carefully and I want nothing to do with anything that's talking down to, or in any way jacking with, the audience.»
3. Get the tone right
«The primary consideration is tone, and that goes for all storytelling.»
4. Get prepared before shooting
«I had months with Oscar Isaac before we started shooting Inside Llewyn Davis and what we discussed was very broad. It had to do with how he carried his guitar case, his wardrobe, hair, everything. It was a character conversation, but it was also about what music he listens to and, in this case, it was important that he listened to music from a character point of view. It's different with every person. With Oscar, I didn't have to direct him to play guitar; he had that together already. There were just a few things we changed, the main one being his actual guitar, how he treated that and what it meant. And we talked about how you perform. There's a big difference between projecting yourself, as musicians do, and submerging yourself while projecting a whole other character, as actors do. Very few people can cross that divide and in this film we have two: Oscar and Justin Timberlake.»
5. Don't think of music for film in terms of a spin-off album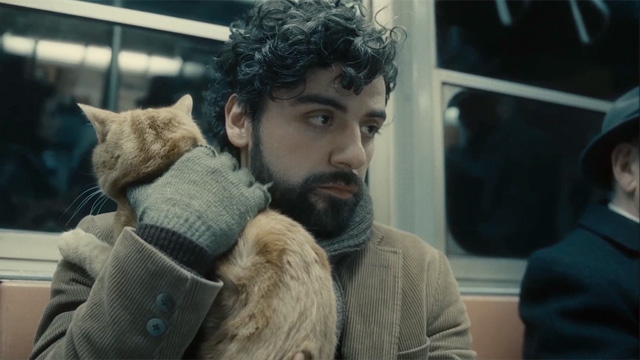 Link to video: Inside Llewyn Davis: watch the trailer for the Coen brothers' folk-scene film


«It's important that the music is strong on its own, but I don't think it has to exist outside the picture. It's always so much about the picture that I can't even think of the music in a separate way. But if the music can work on its own, that's a great thing. If you listen to the O Brother, Where Art Thou? album, it's pretty much the music in the running order of the movie and, for me, it's fun to line it up like that and play it as a standalone thing. I like it when it sounds great.»
6. Use film to introduce people to good music they may not know
«I'm a curator. I'm a songwriter, too, but there's a part of songwriting that's curation. And since I am a curator, it's important to me that I be a trusted curator. I want to try and always do the good stuff. O Brother, Where Art Thou? came out in 2000, and a lot of people now in their 20s and 30s learned that music from the movie and album. It was a portal for them at an important time – going from the 20th century into the 21st. I'm not putting any fine jackets on myself, but one aspires to be like John or Alan Lomax – these people who went around the world and made recordings. I don't have the same advantage that they had, because there's not the same regionalism that there used to be, but if I hear something good, I'm going to want to point to that and say: 'Here, check this out.'»
7. Don't get too bogged down in authenticity
«The music for Inside Llewyn Davis had to be authentic, but there might be people who would take issue with that. The issue with me is being true to the moment that's happening in the film. I'm less concerned with how a string band would have played a particular song in 1956 in Cambridge than I am with how that guy on the set is going to play it right now. How good is he going to sound? I want to make sure he sounds as good as possible for the character, and that's a very specific job.»
8. Understand the difference between a needle drop and a score
«Anyone can put a piece of music to a scene. You go to your collection, find 20 pieces of music and one of them may connect to the scene somehow. A score is different; it tells the story from beginning to end and it has to tell stories within that whole story. It has its own identity and that's a profound thing to create. I'm getting more into scoring and finding it really interesting. But I'm doing scoring and needle drops. If there are needle drops, I'm adding them, rather than someone else. I'm doing it all as a mash-up, I guess, and that's a blast.»
Inside Llewyn Davis is released on 24 January.
Source Article from http://www.theguardian.com/music/2013/dec/27/t-bone-burnett-movies-coen-brothers-inside-llewyn-davis