That was the year that was: 12 months dominated, of course, by the celebrations marking the anniversaries of those three titans of music: the 300th birthday of Jan Benda, Étienne-Nicolas Méhul's 250th, and Friedrich Wilhelm Zachow's 350th. Well, and there was even some room for a bit of Britten, Wagner, and Verdi as well… Actually, in all seriousness, not nearly enough was done this year about Méhul, the most important French composer during the Revolution, who does deserve some rediscovery; but in any case: from operatic behemoths to festivals of 20th century music, here's a run-down of my top ten of the year in the world of classical music.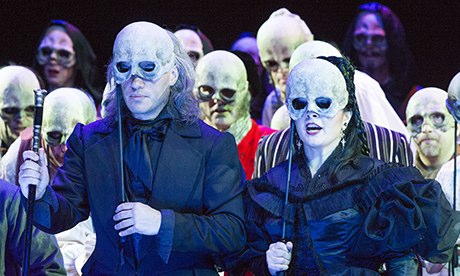 Erwin Schrott (Jean Procida) and Lianna Haroutounian (Helene) in Verdi's Les Vêpres Siciliennes, Royal Opera House, London October 2013. Photograph: Tristram Kenton


At 10, Covent Garden's first-ever staging of Verdi's Les Vêpres Siciliennes, in star director Stefan Herheim's production: «ambitious and generally highly successful», Andrew Clements thought.
No 9: English National Opera's revival of their production of Deborah Warner's «unmissable» production of Britten's last opera, Death in Venice, with John Graham-Hall's show-stealing performance as the ageing Aschenbach.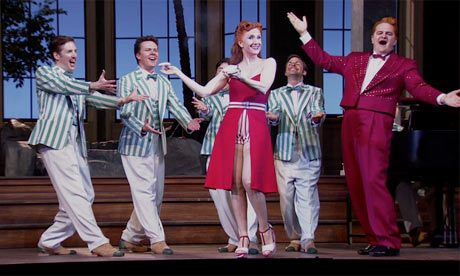 Ariadne auf Naxos, staged at Glyndebourne in May 2013. Photograph: Glyndebourne


No 8: Glyndebourne bucked the trend of all that Wagner and Verdi by opening their season with a controversial staging of Richard Strauss's Ariadne auf Naxos. Tim Ashley thought Katharina Thomas's version «annoying»; for me, it was at least a bold attempt to turn Strauss's magnificent confection into something more serious, staging the piece through the prism of the second world war.
No 7: One of many highlights of the Southbank Centre's The Rest is Noise festival – a game-changing, year-long programme whose concerts, talks, and events told a compelling story of 20th century music was the presence of both Philip Glass and Steve Reich in London over the same weekend to play two of their minimalist masterpieces, Glass's Music in 12 Parts, and Reich's Music for 18 Musicians; a moment that made quite a lot of history – with quite a lot of repeating.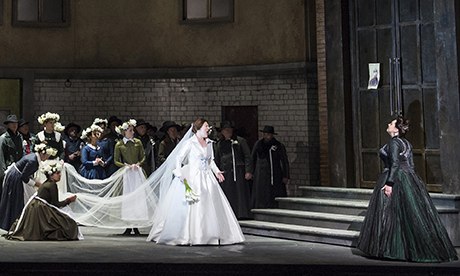 Welsh National Opera's Lohengrin, staged in May 2013. Photograph: Bill Cooper.


No 6: Antony McDonald's new production of Wagner's Lohengrin for Welsh National Opera was one of the stage highlights of the Wagner celebrations, conducted by WNO's new music director, Lothar Koenigs, and with stand-out performances from Emma Bell and Susan Bickley.
At 5, the Manchester International Festival presented an all John Tavener concert in July. There were three world premieres on the programme, including a coruscatingly fearless and compressed dramatisation of Tolstoy's novella, The Death of Ivan Ilyich. It's a piece whose toughness, terseness, and final, hard-won image of transcendence makes it among Tavener's finest achievements. Tavener had found a genuine musical renewal in the works he was writing before his death in November (and you can hear the piece on Radio 3's Hear and Now on 4 January).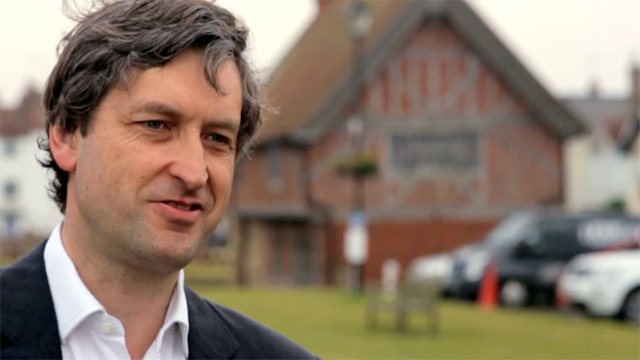 Link to video: Britten centenary: Grimes on the Beach


No 4: The Aldeburgh Festival's Grimes on the Beach was the most elementally extreme and crazily authentic production of the whole Britten centenary. Tim Albery staged Peter Grimes on the very shingle on which the work's drama is set. Singers and audience alike battled – and conquered! – the weather, the sea, and the nocturnal cold to produce some unforgettably briny theatre. The orchestral music was piped in over some miraculously weatherproof speakers, and Stuart Bedford conducted from a bunker buried into the beach. Alan Oke's Grimes was shatteringly powerful, and the whole show created an astonishing symbiosis of place, sea, and music – even if you did need a rug to protect your extremities.
At 3, the London Sinfonietta's performances of Stockhausen's Gruppen at the Royal Festival Hall, also part of The Rest Is Noise, were a virtually sold-out knockout, proving that there is a huge audience for the sharpest edges of the avant-garde – and demonstrating just how viscerally exciting this music can be.
No 2: Illness forced Abbado to cancel his autumn touring commitments, including a scheduled London visit, but I was lucky enough to hear him in August at the Lucerne festival. His concert of Schubert's Unfinished Symphony and Bruckner's (also unfinished) Ninth with the Lucerne Festival Orchestra was existentially shattering; music-making of sublime, transfiguring, and disturbing beauty.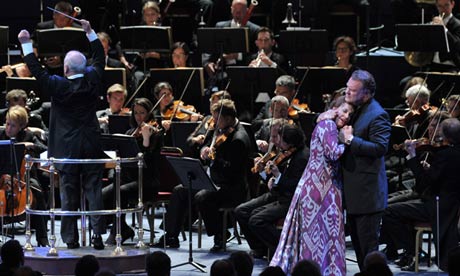 'Spellbinding': Daniel Barenboim conducts the Staatskapelle Berlin in Wagner's Die Walküre at the Proms, with Nina Stemme and Bryn Terfel as Brünnhilde and Wotan. Photograph: Chris Christodoulou/BBC


And at no 1? Daniel Barenboim's concert performance of the Ring with the Staatskapelle Berlin at the Proms was, for me, the highlight of highlights of the whole year. Brilliantly cast (Bryn Terfel's Wotan! Nina Stemme's Brünnhilde!), conducted by a musician at the height of his powers, Barenboim's Ring was as powerful a performance as it's possible to imagine today. But more than that, the atmosphere created by this music, the sense of communion between everyone in the Royal Albert Hall and the musicians – and even everyone listening at home! – conjured a unique magic. This Ring wasn't simply an aesthetically transformative experience, but a social and philosophical one, too. The silence at the end of the journey was an astonishing tribute to the concentration of the performance – and the Prommers. And if you missed it, Radio 3 re-broadcast the whole thing again over Christmas, you can catch them on iPlayer if you're quick.
Source Article from http://www.theguardian.com/music/tomserviceblog/2013/dec/27/top-ten-classical-moments-of-2013