Once, we couldn't hear everyone's Glastonbury stories until long after the festival was over. But Instagram has changed all that – now festivalgoers can bombard us with self-satisfied photos around the clock. Even celebrities have got in on the act. Here's the pick of the bunch from the weekend.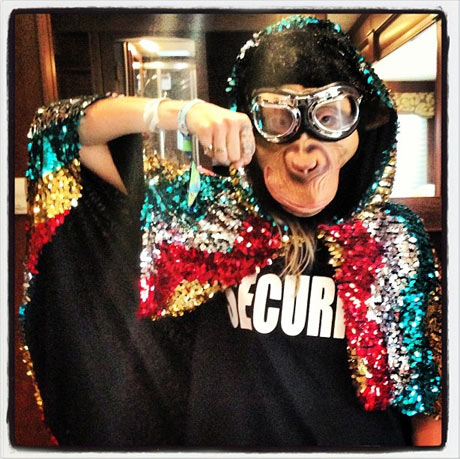 Glastonbury is such a special occasion that it even prompted noted wallflower Cara Delevingne to come out of her shell and draw attention to herself in a slightly obnoxious way for once.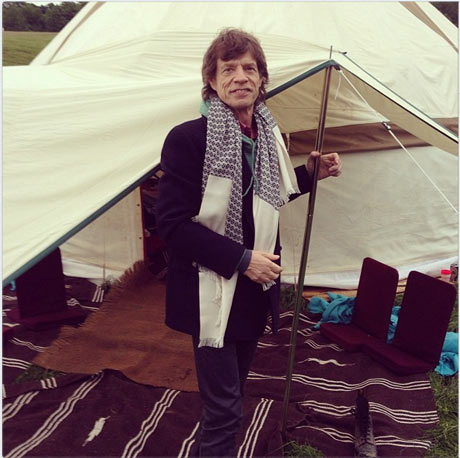 One day, science will invent a word that perfectly encapsulates the simultaneous sensation of pride, disgust and confusion. Only then will anyone be able to describe Mick Jagger's face with any degree of accuracy.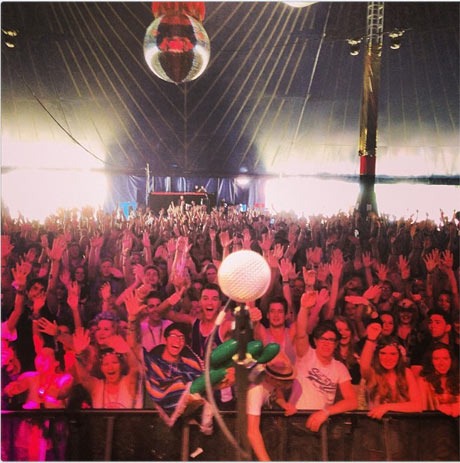 A photo that Hudson Taylor took immediately after asking their audience if anyone wanted their money back.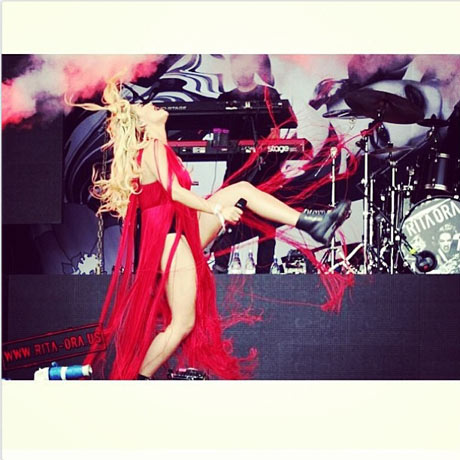 Approximately 98% of all celebrity Glastonbury Instagram photos feature Rita Ora in some way. This is the only one where she looks like she's being knocked over backwards by a fart.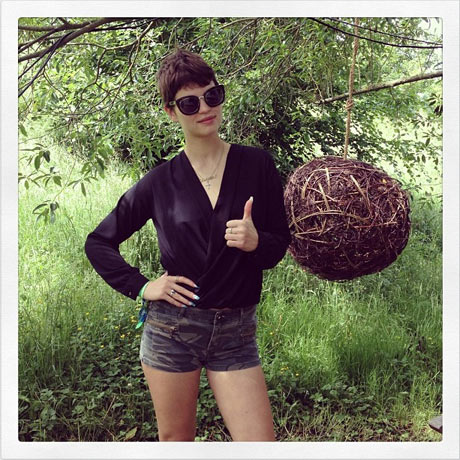 But Glastonbury isn't all about music and yurts. Look, Pixie Geldof has found a big conker made of twigs, and it might have something to do with River Island, and she looks quite pleased. This is the true spirit of the festival.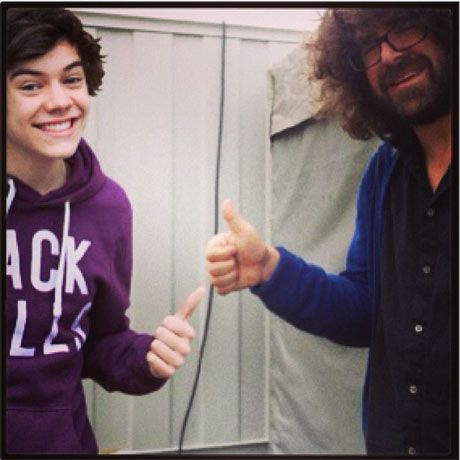 This is either a photo of Harry Styles and Lou Barlow grinning near a toilet, or Future Harry Styles has travelled back in time to warn Present-Day Harry Styles about a catastrophic life decision that will soon cause his entire life to unravel. Which one is true? Who can say?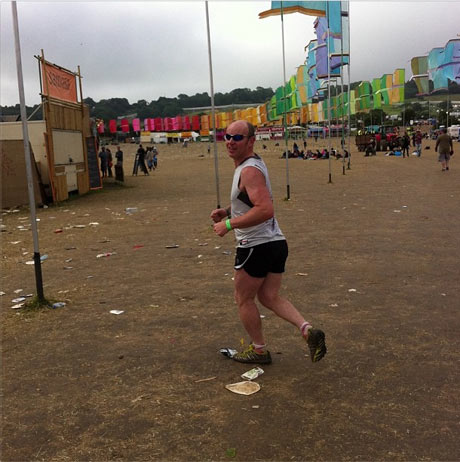 Remember Normski? He had a very productive Glastonbury, taking photos of Glastonbury's eccentric underbelly. This man, for instance, went jogging! At Glastonbury! What's he like? LOL!
Tens of thousands of people saw the Rolling Stones play on Saturday night. But how many people saw them from an angle that made them look like distressing Soviet-era east European marionette puppets? Only Stella McCartney.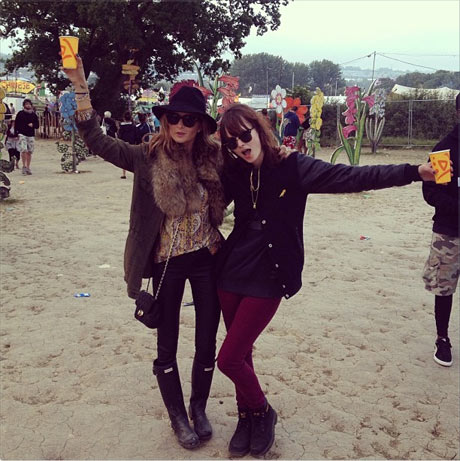 In the end, let's not forget the true meaning of Glastonbury – witlessly overdressed people from TV shows you don't watch (eg Millie Mackintosh from Made in Chelsea) larking around in unnecessarily expensive wellies and treating the whole thing like a jumped-up photo opportunity that was created especially for them. Beautiful.
Source Article from http://www.guardian.co.uk/music/2013/jun/30/glastonbury-2013-celebrity-photo-instagram